It's official! Making custom soft toric and multifocal contact lenses for astigmatism can be fun. As I arrived to work last Thursday I quickly noticed that our SpecialEyes office encountered an invasion. I had to ask, who are all these strange characters and what did you do with my co-workers?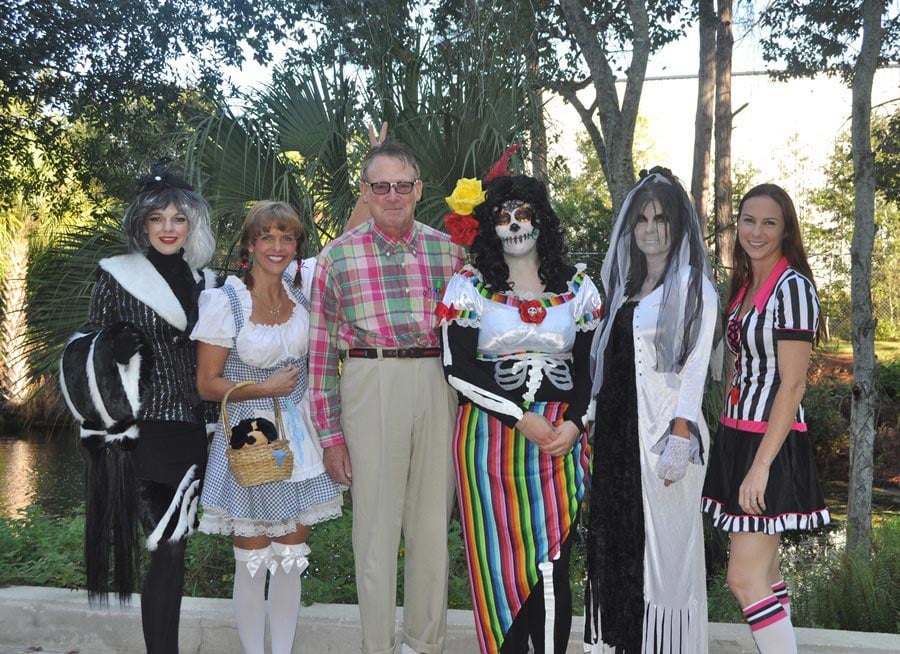 It was a fun day at SpecialEyes! As we were tending to our daily duties of making high performing custom toric and multifocal contact lenses, we also managed to set aside a little time for a costume contest and some sweet indulgence, compliments of GiGi's Cupcakes. If any of you are ever in the Sarasota, FL area make a stop by GiGi's, it's a must!
Our Cast of the day:
Staci, who won the most genuine award, played the part of Dorothy from The Wizard of Oz.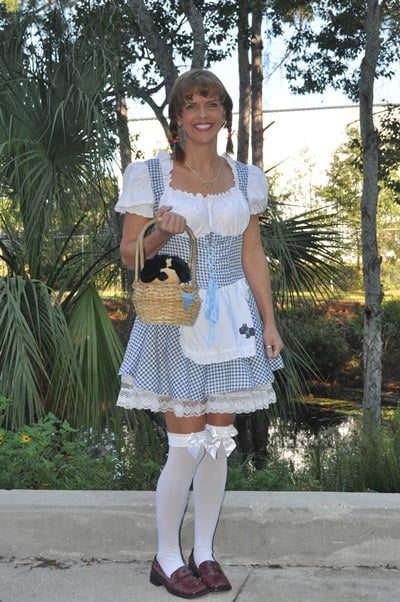 Margot, who was deemed the most official, played the part of The Referee. As football season is upon us, we may see Margot out on the field officiating. Her alma mater is University of South Florida – Go Bulls!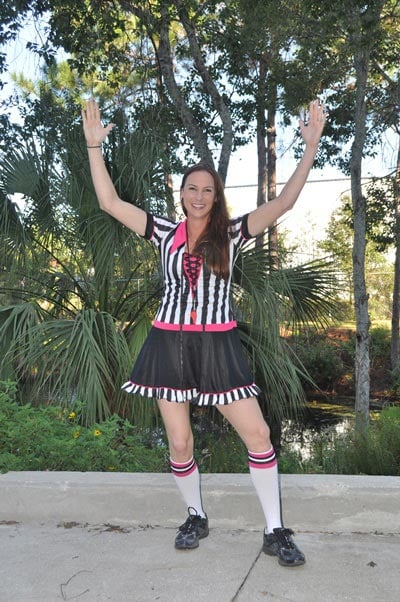 Korinne, who won the most sophisticated award, played Cruella de Vil from 101 Dalmatians. She was the office villain for the day! I happily report that Toto left the office at the end of the day with fur intact!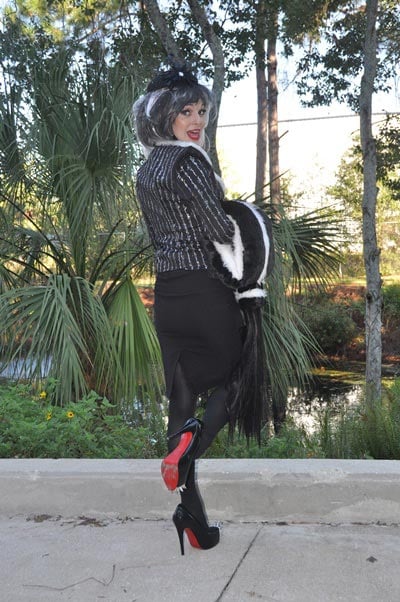 Joanna, who won the most creative award, took part in the Mexican holiday known as Day of the Dead and dressed up as Skeleton Lady, marigolds and all!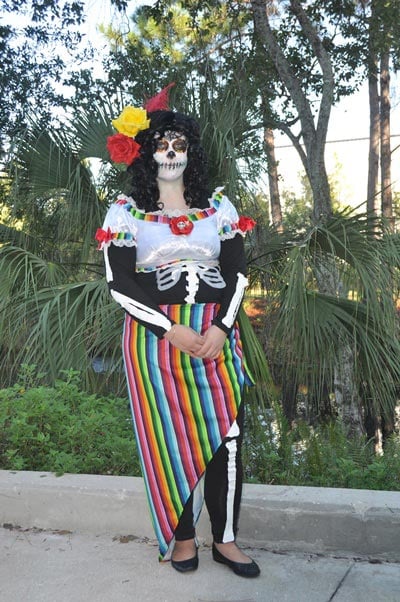 Scott, who won the most appropriate award, played the office nerd. For a moment we thought we were on the set of The Little Rascals visiting with Alfalfa.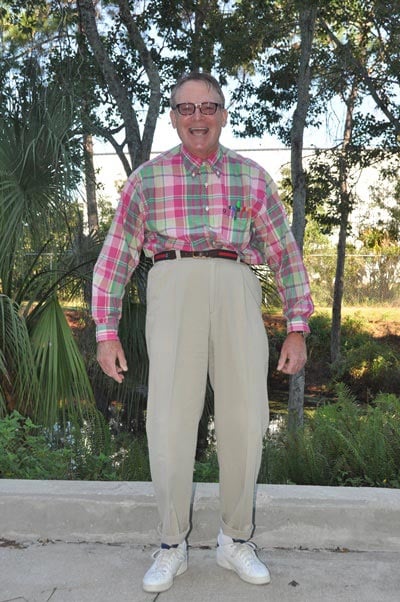 Our festive day ended as Staci, oh I mean Dorothy, tapped her heels three times and claimed "there is no place like home!"